Green Bay Packers Star Aaron Rodgers Seeks to Clear Up Injury Confusion
Fresh from the controversy over this vaccination status, Green Bay Packers quarterback Aaron Rodgers is now recovering from a fractured toe. The veteran, who was the NFL MVP last season, is expected to be out for a week or more, but his team is not in action again until December 12th, and as such, it shouldn't affect them unduly.
Rodgers will be looking to rest and not to surgery to resolve the issue, and there is some confusion over the injury issue, with the media helping to fuel growing speculation over the problem.
The 37-year-old himself believes that the news of his injury was leaked, perhaps by someone within the Green Bay organization, and he's not too happy about it. The Packers are 9-3 and a solid bet to make it long into the postseason, and we'd recommend you visit this website to keep up with the latest Super Bowl betting. Matt LeFleur's side is currently available for around (+1000) to win their first title in over a decade.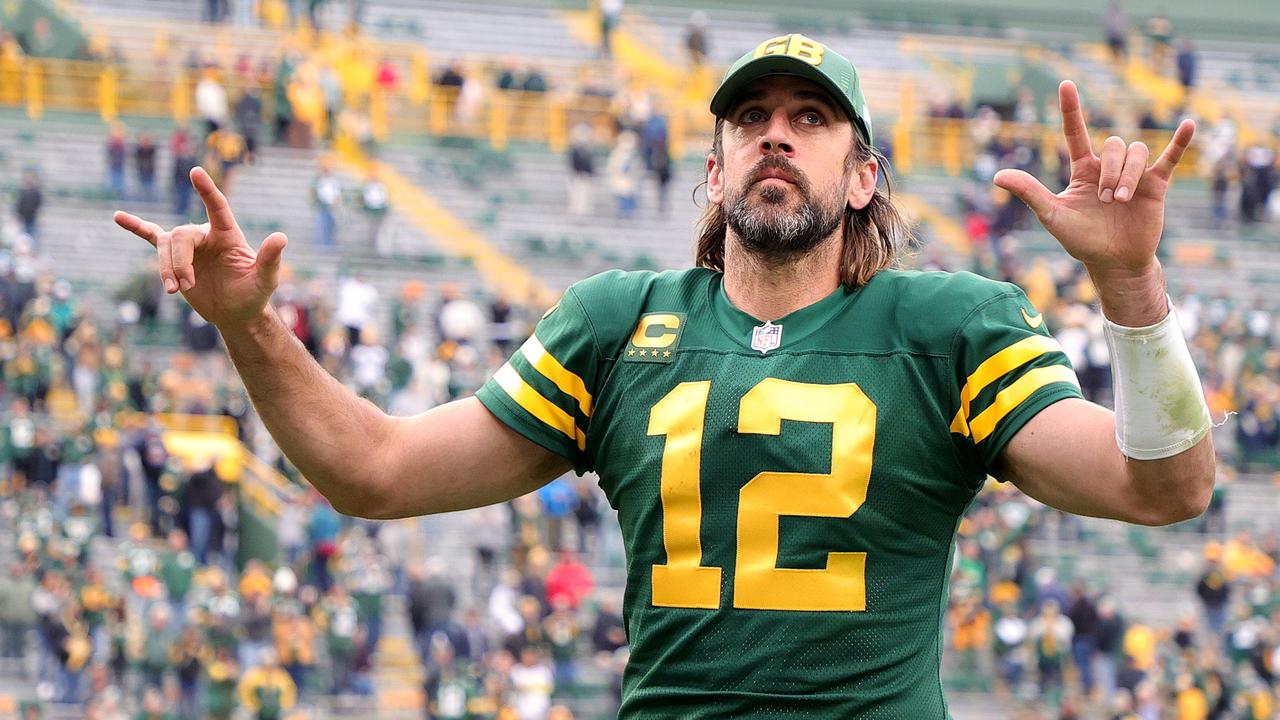 It seems wherever Rodgers is, news follows. Over the summer, all the talk was whether he would leave the team he has served for over 15 years, partly due to the drafting of Jordan Love, and then there was the issue with his COVID-19 vaccine statements.
Fortunately, none of this has unduly affected LeFleur's plans, but Rodgers is concerned about the latest news flash surrounding his pinky toe.
"With these reports, I don't know where they're coming from; I don't know who's talking. It seems like there are certain coaches that may have friends in the media that they don't realize are actually just trying to report things,"
Rodgers went on to discuss the reasons behind holding back on surgery;
"The surgery would immobilize the toe. So then there's, that would be an issue the entire season I'd be dealing with. Now it would avoid any further displacement, but it would immobilize the toe, so we're hoping that with a couple of weeks here, we can get enough healing that maybe we can avoid doing that. Now, we'll reassess, like I said, probably later this week and early next week."
Rodgers is having a solid season with Green Bay 9-2 in the 11 games he's taken part in this season, during which he's contributed 26 touchdowns; only three NFL players have made more, and he has 2878 passing yards thus far.
Nonetheless, the COVID saga won't go away, and Aaron Rodgers isn't the kind of character to utter no comment go quietly into the background, and his views on reaction to his vaccination status aren't going to help the news die down;
"I realize I'm in the crosshairs of the woke mob right now,"
"So, before my final nail gets put in my cancel culture casket, I think I would like to set the record straight on so many of the blatant lies that are out there about myself."
"I consulted with a now good friend of mine, Joe Rogan after he got Covid, and I've a lot of the stuff he recommended in his podcast and on the phone to me,"
No doubt Packers fans just want to see Rodgers on the playing field, letting his undeniable talents do the talking.